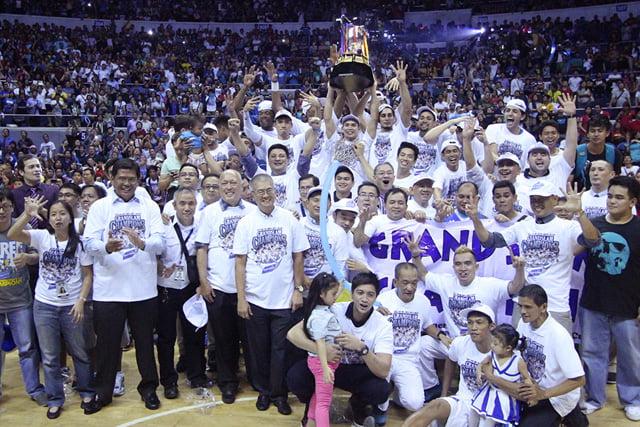 Photo by Interaksyon.com
After 18 long years at last there is another team that holds a Grandslam in the history of PBA (the
longest running basketball league in the country) The
SAN MIG COFFEE MIXERS
is the 4th team in the PBA that made a grandslam. First the CRISPA in 1976 followed by SAN MIGUEL in 1989 and then the ALASKA MILK in 1996.
The Coffee Mixers lead by Coach Tim Cone who got his 2nd Grandslam in the PBA. His 1st was in the team of Alaska Milk in 1996. He is the only coach who got hold two grandslam in two different teams, the Alaska and SMC. And he also surpasses Coach Baby Dalupan with 16th championship titles. Tim Cone snatches his 18th Championship titles, the longest in the PBA history.
But this is no easy thing, the teams go into a lot of hardwork to fight against every toughest teams in the league.
The Rain or Shine is one of the tough teams, that is why the game push into a do or die game and upto the last minute of the 4th quarter of the best of 5 game of the 2014 Governors Cup, the ROS gave their best shot to avenge their lost last season. But the luck of SMC and their eagerness to win is the one that pursue to win their 4th straight titles.